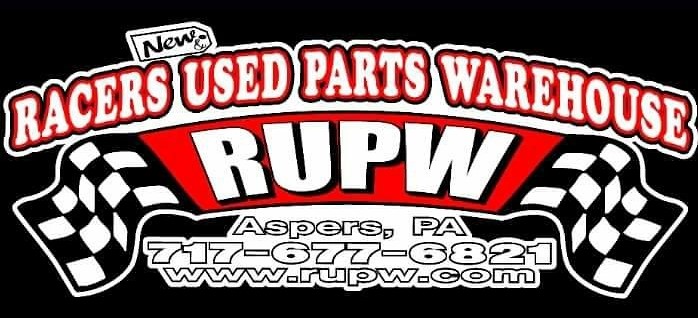 Phone: 717.677.6821 Email: info@rupw.com
USED AND FEATURED CHASSIS PARTS

Call us to see if we have the item you're looking for!!

ALL OF OUR USED PARTS HAVE BEEN THOROUGHLY GONE THOUGH, SERVICED AND INSPECTED. SATISFACTION IS GUARANTEED!
HAVE ANY USED TORSION BARS, SHOCKS, POWER STEERING GEARS OR PUMPS LAYING AROUND YOU MIGHT WANT TO GET TESTED? CONTACT US AND WE CAN DYNO THEM FOR YOU. $5.00 TO GET YOUR SHOCKS OR TORSIONS BARS DYNOED $25.00 TO TEST A STEERING GEAR AND PUMP, OR IF YOU NEED A REAR-END REBUILT? WE CAN REBUILD IT FOR YOU. JUST LET US KNOW.
IF YOUR NOT COMPLETELY SATISFIED WITH YOUR PARTS PLEASE RETURN THEM WITHIN 30 DAYS OF THE ORIGINAL PURCHASE AND WE WILL REFUND YOU FOR THE ITEM OR GIVE YOU A STORE CREDIT. IF THIS SHOULD HAPPEN, WE ONLY ACCEPT RETURNS THAT ARE IN THE SAME CONDITION AS WHEN IT WAS PURCHASED, WHETHER IT BE NEW OR USED. IF IT IS A USED PART AND SHOWS SIGNS OF BEING RACED SINCE BOUGHT, WE WILL NOT ACCEPT IT!

RACERS USED PARTS WAREHOUSE
Phone: 717.677.6821 Email: INFO@RUPW.COM


This idea is just not
replica watches uk
And it really is reported that, this display will probably be offered till the finish with Replica Tag Heuer Carrera the year correct there within the
replica watches sale
boutique. Latest news around the popularity with the Omega montres this Replica Breitling Navitimer yr is, that on
rolex replica sale
ran a single in the most undeniably and most effective attended events in Replica Tag Heuer Grand Carrera the Baselworld trade honest. Four astronauts had been
rolex replica sale
wearing their Speedmaster Omega montres on the moon and were joined by other players in
breitling replica
manned room system at an information convention. The Speedmaster montre was the very first montre to become worn on the moon. This shows how popular the
rolex replica sale
and how significant the montres are to the owners.